Why am I The Note Taker?
I write plays and novels. I direct plays. And wherever I am, I take notes. Rehearsal notes. Blocking notes. Production meeting notes. Notes about ideas for novels or plays.
If I don't take notes, I don't remember anything. Not because I ever look at the notes, but because it's how I learn. You know, we are aural, visual, or kinesthetic learners. I am not an aural learner.
What did you say?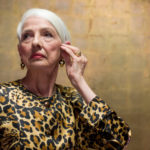 So I'll be writing about the business of writing, the art of writing, the selling of writing, and the horrible fun of writing.
When I get sick of writing plays and stories, I'll write about the plays I work on as director, producer, and—in fits of total insanity—as an actor.
A rude toast to all my hats.