As a writer of fantasy novels, I've been reading a lot of them. Well, I always read a lot of them; now I can pretend that I have a reason for that. And not just the ones that hit the New York Times Book Review, such as Erin Morganstern's glorious The Night Circus.
My first two books have young women as protagonists, putting them in the ever-fluid category of Young Adult, or YA. My problem in writing for that group is that I do not like frantic. Not in books, not in movies, not on television. If crazy things happen—abductions, sudden bursts of strange powers, car chases with explosions—I want the story to earn them; to lead up to them. I want the story to focus on character rather than endless plot.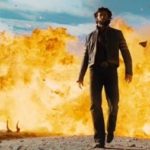 I know, I know, movies crammed with car chases and explosions are essential entertainment for a fried Friday night. But I don't read books for over-the-top explosive plots. In fact, I started writing novels because you don't have to start in the middle of things, the way you do as a playwright. You have time to set things up.
That's why I adore Ursula Le Guin and Robin McKinley. They create their worlds and characters before starting in on the adventures. It helps, of course, that I always want to memorize and quote their words—because they take time with the words, their worlds, their characters.
Here's an example of frantic. I liked Holly Black's YA fantasy The Darkest Part of the Forest. Great situation, interesting main character. Although Hazel, manifests lots of teenage lunacy, she also has some sense—and a dark past. You can read it in an hour, but it's satisfying.
So I picked up Black's novel Tithe. Which is frantic. The heroine, Kaye, is supposed to be fierce, but she mostly rushes into things just to serve the plot, just so awful stuff can happen to her. By the middle, I didn't much care if she even lived through her misadventures.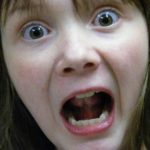 Yeah, I know, Holly Black is published and loved. To me, that means that lot of YA readers must like frenzied tales—maybe because their lives feel frenzied. But don't their lives get more frantic when fed on jittery stories?
I picked Holly Black because I just finished reading two of her books, but plenty of other successful, well-regarded fantasy writers have the same effect on me. I want to tell them to stop rushing about and tell me about some PEOPLE.
However, my irritation with the combustible plot has led me to write stories where nothing happens. That, of course, is not the answer. Recently, when I was fighting a no-plot tale, the husband suggested that I re-read Stephen King. But King doesn't land his characters in the middle of horror: first, he shows us the comfortably dull surface of their lives. See The Girl Who Loved Tom Gordon. He also gives us the added bonus sneaking his great analysis of popular culture into his novels. I'm all for added bonuses—unusual point of view, energetic language, stuff like that.
Now don't tell me to go read Today's Important Novel just to get all those bonuses. I still love fantasy, and I know it can be just as good as the New York Times Best Sellers. Even YA Fantasy novels can make their Best Seller list, like Miss Peregrine's Home for Peculiar Children, by Ransom Riggs.
And if you haven't read Neil Gaiman, put down Ulysses and Moby Dick, and enjoy yourself.