I went to s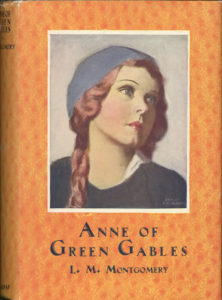 ee a reading of a new musical based on the Anne of Green Gables books. I went mostly because I love the books—which I didn't read until I was much too old for them.
Kevin Sullivan wrote the book for the musical. He's created three television series loosely based on the L. M. Montgomery books. Somehow, Sullivan linked up with Hangar Theatre's managing director Josh Friedman, who connected him with Ithaca College professor Greg Bostwick, who provided a cast.
Ithaca College student Kelsey Lake was quite wonderful as Young Anne, with an expressive singing voice and strong acting chops.
But what really interested me about the cast were the locals: Craig MacDonald, Dean Robinson, Kathleen Mulligan, and Susannah Berryman are all Equity members, in Ithaca as college professors or to raise families. Camilla Schade, Holly Adams, and Helen T. Clark are just as "professional" in their talent and commitment.
I think Sullivan was pleasantly surprised at the talent available in our tiny town.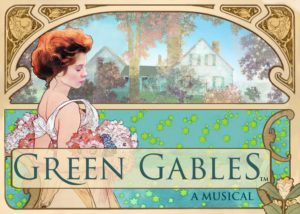 The script dashed off in all directions. As a playwright, I was fascinated to see how having a Name, albeit in filmmaking, allows a writer to present something that I would have only brought to my playwriting group. Not that it didn't have some great stuff. But trying to combine about four novels into one musical is hard, and what I saw had time jumps that made no sense, along with an Anne who leaped from dreamy child to beleaguered teacher in less than one act.
(looking for pictures, I discovered that there already IS a musical about Anne. http://anneofgreengablesthemusical.com/)
And Sullivan, while charming and grateful for criticism, had a way of explaining what he thought he did that most playwrights learn is Not Done quite early in their careers. Just Listen, they tell us. Don't Explain. STFU. Unless, of course, you are already produced and important.
Take this with some salt. Going to the theatre often makes me grumpy.