Here, I begin to review fantasy novels.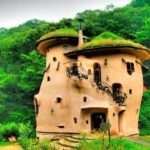 What I usually don't like: epic fantasy full of strange beings. Except, of course, Tolkein, who rules them all.
What I really like: magical realism, such as the work of Sarah Addison Allen,  or Diane Setterfield.
But I'm omnivorous, especially with Kindle and Scribd, where I don't have to purchase a print book to squash into my overloaded shelves
I read fantasy for fun. And I watch fantasy on TV and in movies for fun. For serious, I go to a lot of theatre, and read theatre history, such as Brian Seibert's What The Eye Hears: a History of Tap.
Credentials: Years of reading. Degrees in theatre. Playwright. And I've written two fantasy novels…well, one of them is refusing to settle down, but the other, The Dry, can be found on Amazon.
Watch this space to learn about some great reads!