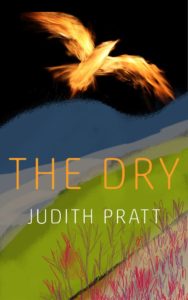 In my own work, fantasy always appears—in my plays, my stories, and on my burgeoning reading list. I read, and enjoy, everything from Catherynne Valente  to Sarah Addison Allen and from China Mieville to Jim Butcher.
As a result, my sense of the perfect reader for my books—or any book—is not strong.
Besides, as one who is addicted to reading, I have discovered that some books are not for me, however great and well-written they are. Other books are for me, even though I can tell that they are escapist dreck. I mean, some people love artichokes, some don't.
However, I just read a review on GoodReads that clarified my thoughts. Discussing one of my favorite books, someone wrote "This will be a 5-star book for a certain reader. This reader likes a lot of descriptions and doesn't mind a very slow story."
Well, I do like a slow story with lots of descriptions. I do not like books where a fast-moving, one-damn-thing-after-another plot takes precedence over character and description. So I love Robin McKinley, and dislike Veronica Roth's Divergent series.
And, while I re-read Georgette Heyer romances every time the going gets too tough for me, the addition of steamy romance into every fantasy book leaves me cold—at least when it takes the place of the kind of character development that draws me in.
So I write books that I want to read.
Then there's the whole YA thing. Some of Ursula LeGuin's best books are called YA, leaving us OAs (old adults) right out of it. Good thing I've been reading YA well into my OA years.
Speaking of OAs, I've been reading fantasy and sci-fi for a long time; ever since I left college and gave up reading Thomas Hardy and Gunter Grass for Heinlein, Clarke, et al. Now that I write fantasy myself, I read it even more constantly. Some of it I love, some I hate.
I don't much like artichokes, either.