Auraria, Tim Westover
"Welcome to QW Publishers, publishers of fine quaint & weird fiction and non-fiction. Established in 2011, QW has a special emphasis on speculative and American Southern topics."
Auraria is perfect for QW Publishers. It is quaintly weird. It takes place in a little Georgia town. And it's one of the odder books I've read in my long history of reading stuff that will never make the best-seller lists or the New York Times Book Review.
At first, the oddness put me off. Then it drew me in.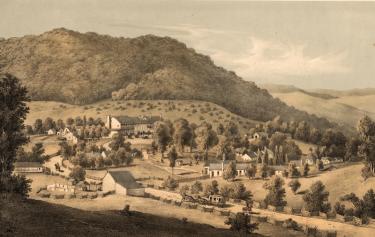 A real-estate developer, mentored by a brilliant con artist, comes to purchase land in Auraria, Georgia. The two men plan to create one of those nineteenth century resorts—huge, luxurious inn, dainty pleasure grounds, boating trips on the lake. But Auraria's weirdness makes their task difficult.
The rest is spoilers. Stay with it, even when the prose seems too nineteenth century (although the book was written in the 21st century) and the story doesn't go where you think it will. No perfect  tying-up-all-the-loose-ends-with-marriages, here, only the ending that had to happen, and was, therefore, satisfying.
The Youngest Miss Ward, Joan Aiken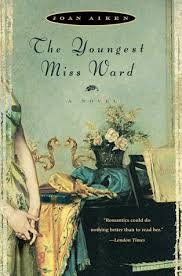 Oh boy, a novel about one of Jane Austen's minor characters!  More Jane Austen! As one who has read and re-read all of Austen's novels, always wishing that she had written more, I grabbed this.
Aiken has written other Austen sequels (http://joanaiken.com/pages/janeausten.html), which I have read with pleasure. This one is an oddity.
Harriet's sisters include the mother of Fanny Price, of Mansfield Park. Her other sisters are Fanny's indolent aunt, Lady Bertram, and the horrible Mrs. Norris.
Hatty is afflicted with an interesting life. On her beloved mother's death, she is sent to live with her stiff uncle, warm-hearted aunt, and boy cousins. Then Lady Ursula, who hates Hatty as much as Mrs. Norris disliked Fanny Price, marries Hatty's father. As a result, our heroine becomes governess to a couple of verifiably insane young women. Etcetera.
But the ending is not the usual Austen ending, where the good get married and the evil get their comeuppance. It has a charming, if anachronistic, feminist slant. Meanwhile, however, you get all the fun of a world of Austen characters and language.